Broad frequency piezoelectric sensor VS900-M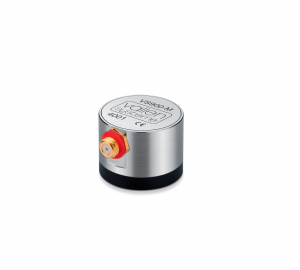 VS900-M is a passive broad frequency piezoelectric sensor for measuring acoustic emission. The sensor is used for detailed detection of events in a material during loading, such as initiation and crack growth, plastic deformation, phase transformations, stress corrosion, etc. The sensor can also be used for monitoring mechanical or heat treatment processes and material fatigue. The sensor offers high sensitivity in the standard and high frequency spectrum.
In the laboratory, we have two such sensors and access to other necessary equipment.
Technical characteristics:
Frequency range: 100-900 kHz
Operating temperature: -50 to 100 ℃
Dimensions: ϕ20,3 x 14,3 mm
Weight: 22 g
Stainless steel case (1.4571/1.4404)
Ceramic wear plate
Microdot connector